Fixing, fastening, and support products for the electrical, HVAC, and data industries.

Uninterruptible Power Supplies, power distribution, power management, remote monitoring, batteries and site service agreements.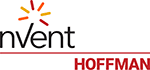 Industrial, Commercial, Electronic, Modular Enclosures, modified and engineered solutions, Thermal management for heating and cooling electrical and electronic systems.

Industrial Automation Device Net, Ethernet, Profibus, Ethernet/IP solutions, gateways.  Brad Harrison cabling solutions and connectors Woodhead electrical products. Water tight plugs/ receptacles, power distribution, LED lighting, cord reels.

Bare copper, RW90, RWU, Plexed feeder and circuit power cables, Tray cable, VFD, Teck90, photovoltaic, cathodic, pump and irrigation copper cables.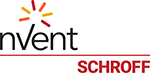 Enclosures to accessories for your electronics protection solution. Choose from 6,000+ standard models custom products, sub racks and chassis.

MAXIAMP® Cable Bus Feeder System ventilated aluminum or steel enclosure for above grade and underground, vertical and horizontal runs.