B.C. and Alberta
Oil Filled Transformers, 30 plus years experience
Up to 7 MVA, 44kv, 250BIL
Pad Mount, Dead Front, Live Front, Utility
Customizable, Flexible and Fast

Fixing, fastening, and support products for the electrical, HVAC, and data industries.

Low Voltage Power and Grounding Connections, flexible bus, insulators, grounding braid and bus bar solutions.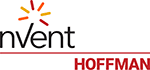 Industrial, Commercial, Electronic, Modular Enclosures, modified and engineered solutions, Thermal management for heating and cooling electrical and electronic systems.



B.C. and Alberta

MAXIAMP® Cable Bus Feeder System ventilated aluminum or steel enclosure for above grade and underground, vertical and horizontal runs.

Manufacturer of miniature, low and medium voltage fuses, fuse holders, disconnect switches and surge products.

Transformers: control, machine tool, specialty type, autotransformers, distribution, high voltage dry type power transformers up to 10MVA and 35,000 voltage class. Distribution transformers rated for Class 1 Div 2, rectifiers, reactors, custom power transformers and Temporary Power Products

Bare copper, RW90, RWU, Plexed feeder and circuit power cables, Tray cable, VFD, Teck90, photovoltaic, cathodic, pump and irrigation copper cables